Our

Expertise
We specialize in helping Real Estate and Small Businesses lower their tax liabilities by 30% or more. We do this by focusing on the following key areas of expertise.
Educate
Educating Clients on what is tax-deductible.
Coach
Coaching clients on How to reduce their taxable liability.
Develop
Developing tax strategies that build client wealth.
Our

Values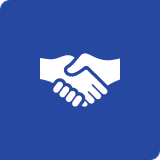 Trust
We work with integrity and reliability in everything we do. We consistently offer quality service. That's why we are trusted by clients over and over again.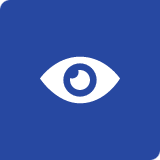 Transparency
We put all cards on the table to help you build the correct strategy to suit your unique financial picture. We view transparency as a tool to help our clients.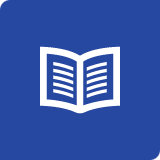 Education
We believe in empowering our clients and equipping them with the correct knowledge they need to succeed.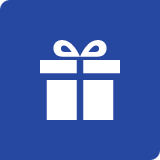 Giving Back
Each year we offer pro bono assistance to military tax payers, single parents and small businesses that need extra help.


Testimonials
Homer was recommended to me by a friend, who is a real estate specialist, to do my taxes. I have been an investor and real estate professional for years, but my other accountant wasn't up to date on tax law in this. Homer educated me on what I needed to do and helped me save big on taxes. He is passionate about what he does and loves to help. He is also a hoot! I highly recommend him and have referred him to many of my peers!
Ruth H.
Boulder, Colorado
Homer Ambrose and his "Tax team" are great! What really stands out to me is their level of service and expertise and the fact you will pay lower taxes!!! They are professional, prompt, and responsive to all of our tax preparation, planning, bookkeeping, and accounting needs.
Craig F.
Boise, Idaho
I am so fortunate to have had Homer Ambrose referred to me as a potential accountant for my business and personal tax returns. Homer delivers exceptional service, knowledge, and results! Homer immediately made my company and personal tax concerns disappear. Homer has a great understanding of his client's needs and provides timely and informative feedback to keep my focus on the growth of my business. Homer's team is exceptional and they are the type of people I enjoy working closely with. I personally thank Homer for the assistance he has given me!
Henry R.
Baltimore, Maryland
Homer has prepared our personal and corporate tax returns for several years. He is a hardworking CPA and gives straightforward tax advice.
Carlos & Jan G.
Clover, South Carolina
Homer and his team are outstanding! My wife works in Real Estate and I am in Software Sales. We decided to purchase a few short-term rentals here in San Diego a few years ago. Homer laid out a tax strategy plan that saved us over $80,000 in taxes the first year. Homer is top notch and we highly recommend his services to all of our friends. Thank you Homer for helping us achieve financial independence!! It has been life-changing.
Matt & Aja L.
Encinitas, California
I am a commission wage earner however I get a W2. I've even worked with 3 CPAs over the last 6 years and not one of them has been able to help and educate as much as Homer. After meeting Homer and learning about multiple tax advantages such as Cost Segregation, I have Purchased more Real Estate in 1 year than I have ever owned which has benefited me by paying less in tax than I could ever imagine. Homer's ability to follow the tax code has been instrumental in saving me an Astronomical amount that I would have ended having to pay in taxes. I 100% recommend Homer and his team for the Tax services they provide. If your income comes from Real Estate or Finance, do yourself a Favor and contact Homer.
Rodrigo B.
Park City, Utah
When a friend told me to let Homer Ambrose's CPA firm take a look at my taxes I believed I was going to get the same scenario I had experienced before, which is "you are already taking all the maximum tax deductions allowed." However, this was not the case with his firm–it was a completely different situation!! It was refreshing to have someone give me several strategies to execute & I was ecstatic to find out these methods actually worked. It keeps more money in my wallet so you can use that money to grow your wealth! The real topper is he is friendly & explains complicated ideas in layman's terms. Thank you for all you have done for my business & personal tax return!
Terry K.
Johnson City, Tennessee